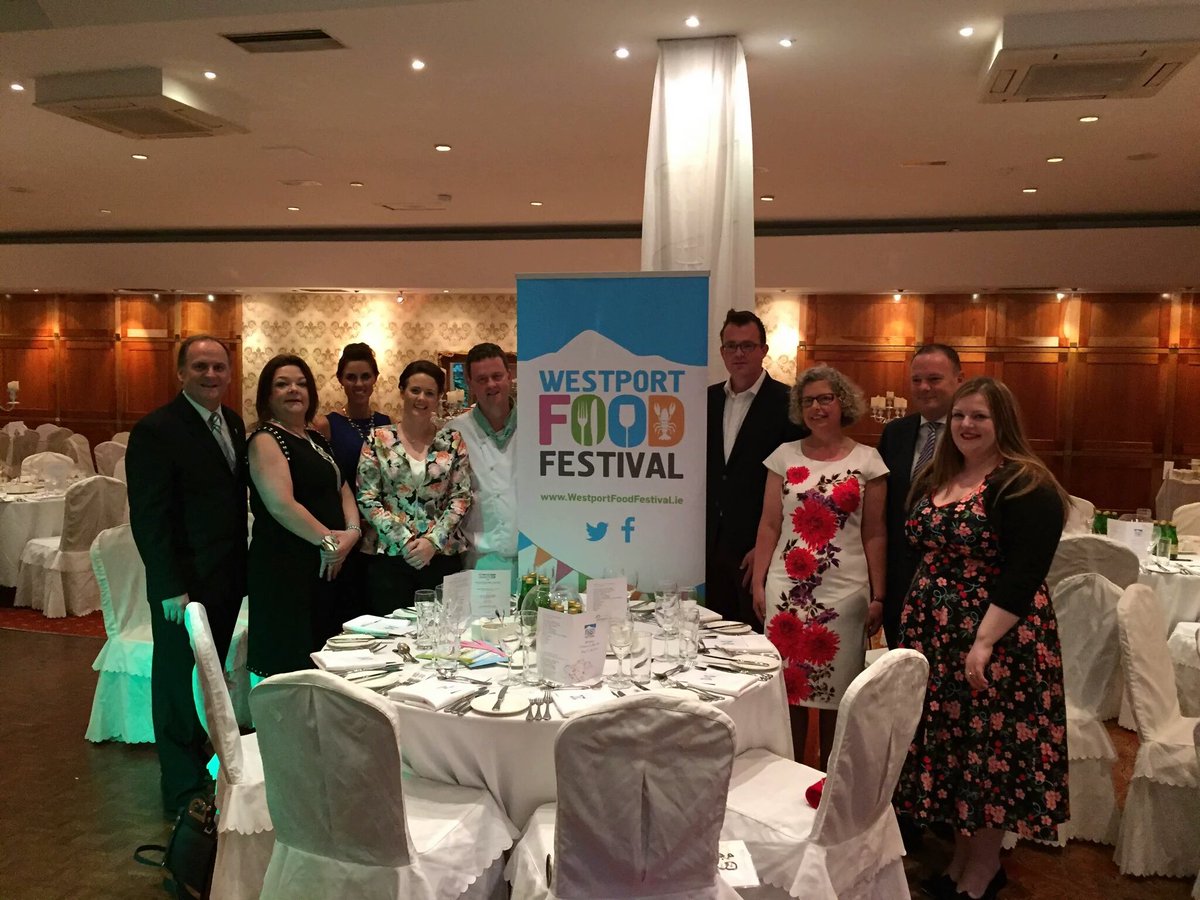 The 2016 Westport Food Festival from left to right: Declan Heneghan, Sinead Lambert Barosso, Stephanie Colombani, Eithne Cosgrave, Eoin McDonnell, Barney Clarke, Lesley Emerson, Siobhan Foody,Sean Walsh. Absent from photo: Red Cabot.
Click image to enlarge.
The Westport Food Festival Committee is made up of local people involved in the Food and Hospitality industry in Westport and the surrounding areas.
The 2016 Committee is made up of:
Eoin McDonnell (Chairperson) - Head Chef, Wyatt Hotel and President of the Irish Panel of Chefs
Eithne Cosgrave (Secretary) - Director of Sales & Marketing, Hotel Westport
Barney Clarke (Treasurer) - General Manager, Wyatt Hotel
Sinead Lambert Barosso - Proprietor, Sol Rio Restaurant
Siobhan Foody - Founder, Foody Tours
Stephanie Colombani - CEO, Westport Chamber
Declan Heneghan - General Manager, Hotel Westport
Leslely Emerson - Owner, PR West
Red Cabot - Owner, Cabots of Westport
Sean Walsh - Managing Director, Poplar Linens